Custom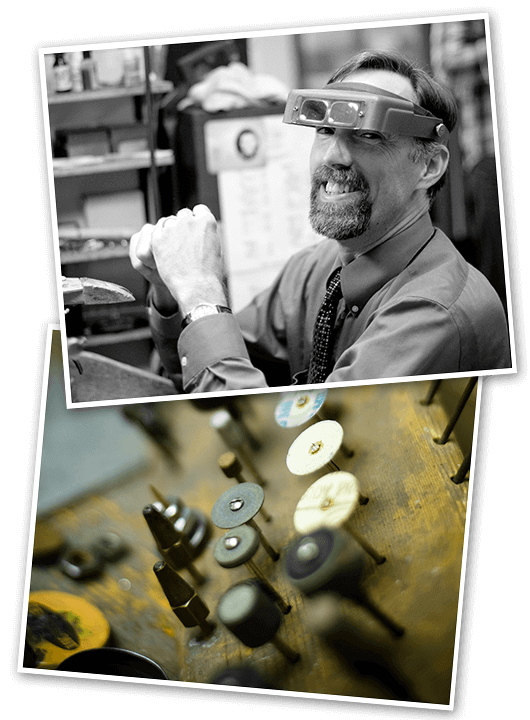 For over 30 years Master Bench Jeweler Keith Stewart has been responsible for creating custom one of a kind jewelry for Danenberg Jewelers. Keith's attention to detail and decades of experience shine through in each and every piece he designs.

While using modern tools and the latest technology such as our Rofin laser welder and 3D printing technologies certainly make Keith's job easier, much of his work continues to rely heavily on his "old school" hand-crafting skills. Lost wax casting is a 100% by-hand custom process that Keith uses for your custom piece of jewelry. It is a fascinating highly skilled technique allowing a tangible item to be viewed and modified throughout the creation process.
All of Keith's pieces are not only beautiful, they are engineered to last.

One of Keith's career highlights thus far was being awarded the Kansas Jewelers Association's People's Choice Award for Jewelry Design as well as first place for several of his pieces in the professional category . We are so proud to have Keith's vision and expertise overseeing every piece that leaves our store.